Disclosure: This post may contain affiliate links. I earn a small commission of product sales to keep this website going.
It may seem like a gimmick or a fad, but you can really get some one-of-a-kind photos if you use a drone for travel photography. Here are some reasons why.
Unique photos
I started thinking about all the missed perspectives I've had on all of my trips – sailing, hiking, etc – all those times I said, "I wish I could get a few more feet away from this mountain to get an unobstructed view of this landscape."
I now realize just how limited my creativity has been without a flying camera. My perspective has been limited even more than my creativity.
Better video
I started making videos on this last sailing trip, but they were all with handheld cameras and strapped to boat rails. But how cool would it be if I had a camera flying in the air that could follow me as I was sailing off into the sunset? Or be right alongside me as I was tending sails? The shots I haven't taken yet are already spinning through my head.
What kind of cool videos could you get if you had a drone for travel photography?
Scouting locations
A drone can scout the mountaintop for you and the view beyond in a matter of minutes and without physical effort. That's one example of how a drone can check out photo locations for you.
Get in the shot!
I've conceded that maybe I should finally jump on the drone bandwagon, but I'll never ever ever get a selfie stick. It'll be nice to finally be in some shots instead of behind the camera.
If you're sold on the idea, then what's the best drone for travel?
If there's one theme on this blog – and I realize I'm all over the place – it's all about going light. Backpacking, travel, photography…I'm all about maximizing my productivity with the least bulk and weight in my pack. It's a fine line to walk, but I think I'm doing alright.
What should you look for in a photography travel drone? I wasted hours on YouTube videos and learned a lot. Here's what I took away from it.
Under two pounds
Portable (folding)
Gimbaled camera
Ability to shoot in RAW with manual mode photography
At least 2.7K video
Over 20 minutes of flight time
Quiet
Easy to fly
Autonomous flight modes
A price that wouldn't send me into shock if something terrible happened to it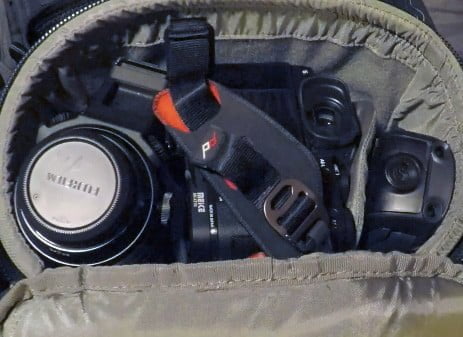 DJI makes three great lightweight drones for travel.
The Mavic Pro Line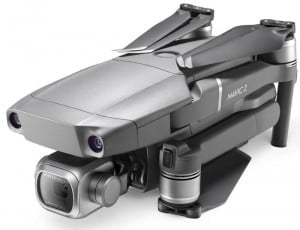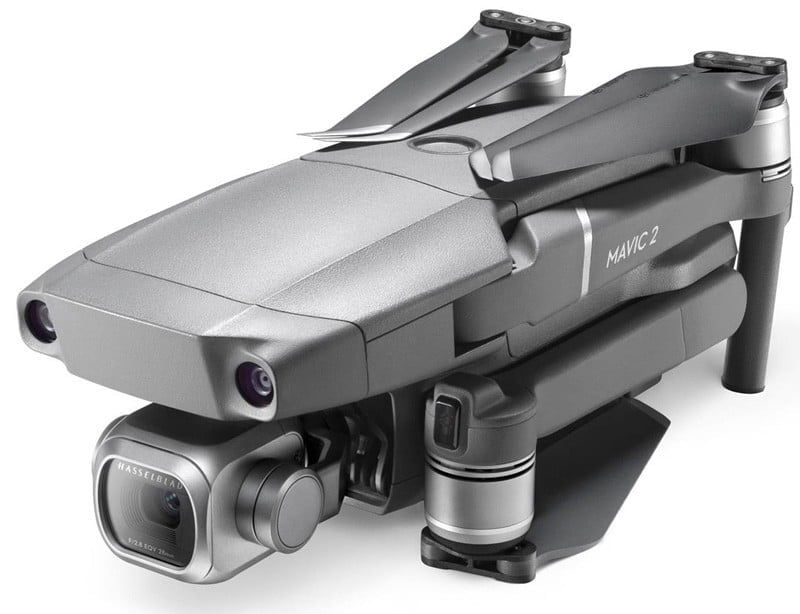 The first drone that meets all these requirements is the Mavic Pro series.
They're slightly larger than a Nalgene bottle, set up quickly, and can take photo & video well up to the standards listed above. They're quiet and have great controllers. Flight time is around 25 minutes, plus or minus.
The Mavic Platinum, though it has the older Mavic camera, is still a great drone for travel. It has an extended flight time and more quiet motors so you don't draw as much attention to yourself.
Then there's the most recent Mavic 2 drones. There are two of them; the Mavic 2 Pro has a Hassleblad for great still photos and the Mavic Zoom is great for video, as well as photo. You can read about the Mavic 2 Pro vs Zoom comparison in this post.
Some of the features that sold me on the Mavic Pro line are:
Altitude Hold will maintain a set distance above a rising terrain
Active Track will follow a moving object
Tripod Mode will slow the drone considerably and make it smooth & stable to fly when flying through dense trees
Point of Interest will track something on the ground while you fly circles around it
Cinematic Mode will dampen those quick, jerky movements into smooth shots with a cinematic effect
Of course, nothing is perfect, and having a small drone like this for travel does have its drawbacks.
The sensor is small and isn't great in low light – compared to handheld cameras and bigger drones – but I'll accept that for the portability.
It's lightweight. I thought this was a good thing? Yes of course, but this means that it's less stable in windy conditions.
The smaller size will make it harder to see at a distance.
The Mavic Air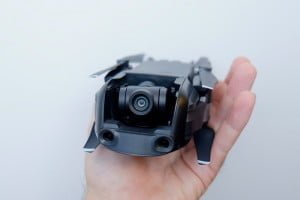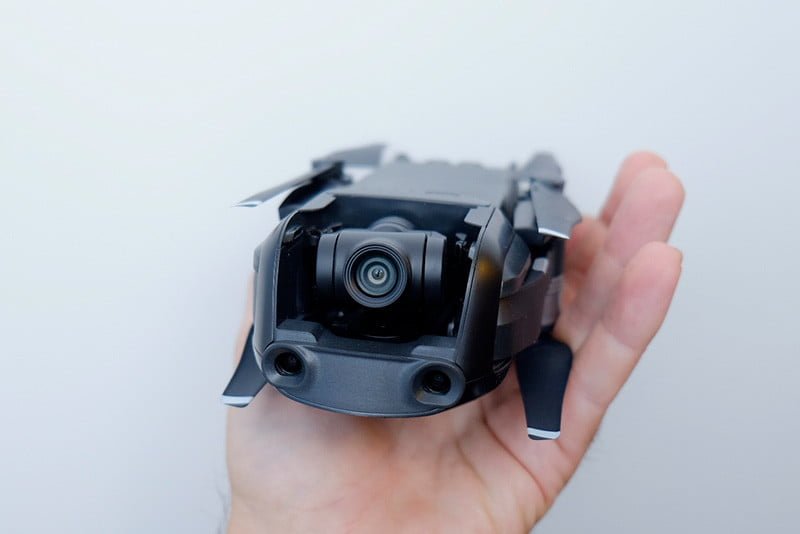 The second great option is the Mavic Air. This drone is even smaller than the Pro line and has many of the same capabilities. Realistic flight time is just under 20 minutes. It's slightly louder and the controller is very minimal but the small size is amazing.
I did purchase the Mavic Air as my new drone for travel, but after using it for a few months I opted for the Mavic 2 Pro listed above. You can read why I made that decision in this post.
Finding the best drone for travel is a moving target
A lot has changed since I first wrote this post and things are still changing.
The Mavic Pro was great but I still had to keep it in my backpacking pack, which I rarely wanted to take off to set up a drone while I was hiking.
When the Mavic Air came out I was immediately sold thanks to the small size and new features. But the controller is lacking and the noise is more annoying. Read my initial review backpacking & traveling with the Mavic Air.
You just have to decide what's more important to you and pick one – less noise and more customizable controls, or ultra-portability. To me, that's really all it comes down to between the available travel drones.
Just be thankful you don't have to lug this thing around the airport: