Disclosure: This post may contain affiliate links. I earn a small commission of product sales to keep this website going.
Is it time to look for alternatives to Instagram to share photos? Last year Adam Mosseri, the CEO of Instagram, said that the long-loved photo-sharing app is, well, no longer a photo-sharing app. He cited this shift based on research findings that showed people use the app to be "entertained," not look at photos.
No matter to me, I'm just going to keep using it to share photos with my audience. Or can I?
Where did my people go?
The other day I tallied the first 30 posts appearing on my feed. Here's what I found:
I didn't see a post from an account I followed until the 7th post.
I never saw two accounts I followed in a row.
8 posts were hashtags I followed, but all the same hashtag.
6 posts were "suggested".
6 posts were sponsored ads.
Only 10 of the 30 posts were from accounts I followed, but of those 10, they were all the same 4 big accounts (like NatGeo etc).
So how am I supposed to see posts from friends, family, and other photographers who don't have massive reach?
Well, that's the idea. You're supposed to stay on the app and just scroll and scroll and scroll until you see them, making money for Instagram the longer you do that.
And I get it. They need to pay the bills. I have ads here like every other publisher to pay the bills.
But what a sad turn of events. It seems to be meeting the fate of Facebook Pages, which one day just disappeared from Facebook feeds unless the page owner paid for each post to be "boosted."
Instagram tried to address this recently by allowing users to "filter" their feed. This feature isn't available for all users…yet. But if you tap on the Instagram logo on the upper left, you can choose to just see the accounts you follow, just see accounts that you "favorite", or go back to the Home timeline with all the ads and suggested posts.
This is extra work for people, and hardly anyone even knows they can do this since the menu is disguised behind their main logo.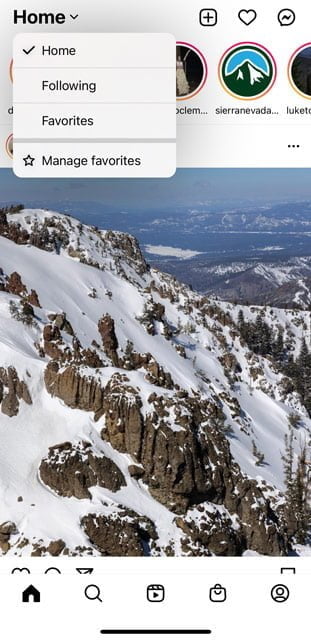 No more "reach"
I was interested in counting these posts after noticing a massive drop in engagement of photos I posted over the past few months. And just finally realizing, "wow, most of the stuff I see in my timeline I don't want to see!"
And look, I could care less about how many likes, follows, comments, etc I get. Those "vanity metrics" have no bearing on the quality of what you're posting. Unfortunately, too many photographers let this get into their heads.
My problem with this is that you have an audience that said, "yes, I want to see your stuff!" But now they can no longer see your stuff. They have to invest more time in the app, and not everyone can do that. This is especially true when "the algorithm" favors "popular" photos as determined by things out of our control.
So how is this audience supposed to see your photos when Instagram isn't for that anymore?
That's the question here. Is there an alternative to Instagram for sharing photos?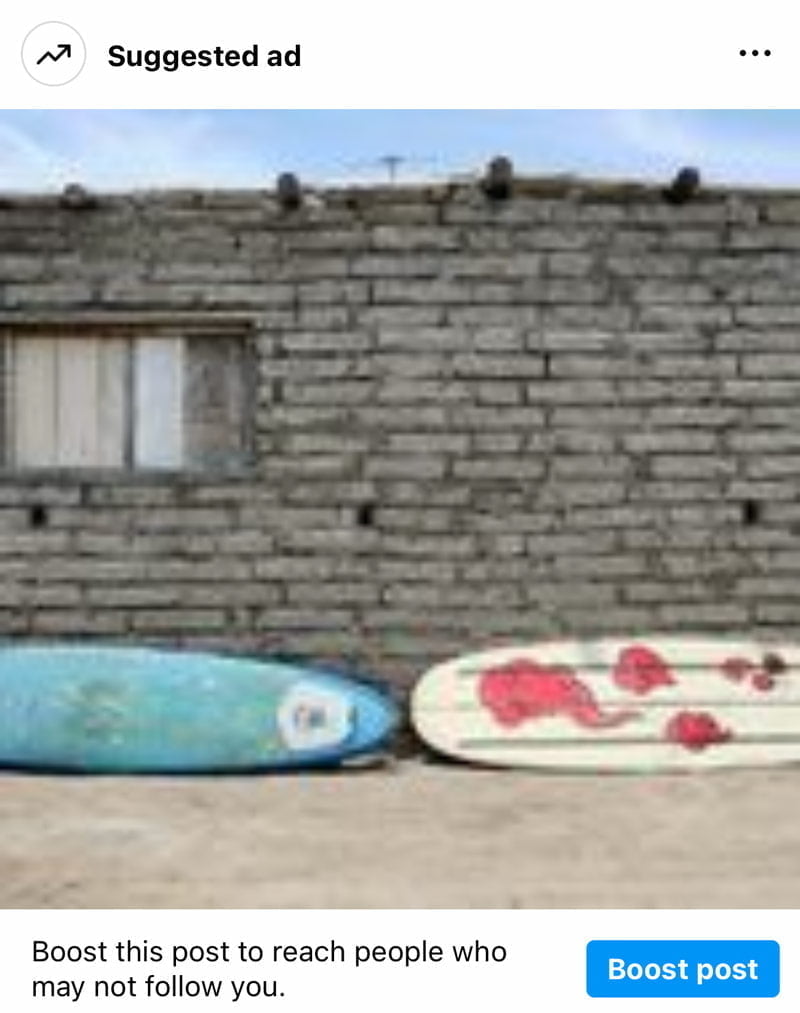 Alternatives to Instagram for sharing photos
I could list other social sites where you can share your photos with people. And the advantages and disadvantages of those sites.
But here are the problems with any social site that I could list.
Some sites like 500px are strictly for artists. You're not going to reach the general public. It's like musicians only playing for other musicians. Some like VSCO have a very limited demographic, like Gen Z.
Any other social app with broad reach – old or new – will have the same problem as Instagram.
With hundreds of thousands of photos being posted every second, as apps gain popularity, you will butt heads with ads, algorithms, and "noise". It's just the laws of physics…er, the Internet.
This is why I've always been such an advocate for having your own website and your own way to reach people.
Going back to the email list & website
There's nothing like having your photos hosted somewhere you control. No paywalls. No ads. Zero competition.
A simple website on a photo hosting service like SmugMug gives you all of this control for a small monthly fee. On top of that, you can customize the layout, arrange by folders, and sell photos directly from these sites. It's worth it.
Far more functional than any social app will ever be.
But how do you get eyeballs to this site in the first place?
Unfortunately, this part is a bit harder than going on Instagram and posting the right hashtags or following a thousand people hoping they follow you back.
This is going to take time. Sign up for an email list service like ConvertKit that has free plans for up to 1,000 subscribers. Make sure people have a chance to subscribe to your list every chance they get. Put it on your website, your existing social media profiles…everywhere.
Don't ask them to "subscribe to your newsletter" either. Tell them why; give them a reason to be on your list. What's in it for them?
This list will slowly build. But it's a far more genuine list than any social media following.
You can read this article for specifics and ideas on growing your photography email list.
I've had subscribers on my list for over ten years, and they still read every email. They send replies. They take an interest in what I'm doing. I'd rather have ten engaged people on my email list than 1000 people who follow me on social media but don't see what I do. It's not just about numbers. It's about community.
And the best part? When you send an email, it goes directly to their inbox. It doesn't go through algorithms. It's not buried between ads and suggestions from other photographers and unrelated movies and all this other crap on their Instagram feed. It's just you and them.
You can still use Instagram
I'm not saying you need to ditch Instagram altogether. It still has some value. But this will require a mindset shift in how you use it.
I've never received work or projects as a direct result of using Instagram. Sure, some people use Instagram exclusively for marketing and getting work. My point is that it's not necessary. I even wrote an entire article dedicated to the idea that you don't need Instagram to be a successful photographer.
It can still have value for the future, not necessarily the present. I can post for future viewers since my present viewers no longer see what I'm doing.
Here's what I mean.
I go on an assignment or job sourced from somewhere else. Inevitably someone will always ask, do you have Instagram? They want to quickly see your work. They go on the app, check your feed, and instantly see a portfolio of your best work in seconds.
That's still a good use case for Instagram. And it will free you from all the nonsense of trying to "beat the algorithm". When's the best time to post? How many posts per day? Which hashtags are trending? Who can I tag to leverage reach? Am I penalized for criticizing the platform?
If you don't have your own photo website now and a means of collecting email addresses (ethically), you're going to fall behind as social media apps continue to come and go and evolve into something completely different than what they started as.
I honestly see this as the only future-proof alternative to Instagram.
What are your thoughts?