Disclosure: This post may contain affiliate links. I earn a small commission of product sales to keep this website going.
No, you don't need Instagram to be a successful photographer.
Well, I guess I should caveat that with a question, what are your goals?
If you've found this page, I'm assuming you're wondering if you need Instagram for professional reasons rather than personal reasons.
This post will address the question from a professional, business standpoint.
#DeleteFacebook
Whenever Facebook (meaning Mark Zuckerberg) does something controversial, immoral, and/or illegal (which seems to happen at least once a week), the hashtag #DeleteFacebook trends on Twitter. It always makes people wonder if they need Instagram, Facebook, and other social platforms. No, the irony of asking this general question on Twitter is not lost on me.
This came up again two days ago and prompted me to address the concerns about Instagram being "a necessary evil to succeed as a photographer." Baloney!

But…Instagram…
Why am I bringing up Facebook if this post asks if you need Instagram to be a successful photographer?
Part of this question evaluates whether there's a return on investment (usually time).
Instagram is owned by Facebook, and if you have a problem with Facebook as a company, you should also have a problem with Instagram.
Instagram's model follows Facebook, meaning more paid content and less organic (free/natural) reach.
The main problem with Instagram (and I've written about numerous problems with Instagram) is that you are not in control. As much as you think you are – with the hashtags you select, the captions you carefully consider, and how you arrange "the grid" – you're not in control.
Instagram selects who sees your photos. You don't.
What are your professional goals?
I'll say it again: No, you don't need Instagram to be a successful photographer.
But the problem with that answer is that it's a broad generalization.
Countless photographers rely on Instagram as their sole means of reaching their audience. They have no webpage, they have no email list, they have no business listings elsewhere.
So, yes, these people absolutely need Instagram. And that's a problem. Instagram can delete their account tomorrow, and then what?
Instagram won't be around forever. No matter what your goals are, you should at least have a webpage and an email list. If nothing else, use a simple photo hosting service like SmugMug to display your work on the web. That goes for everyone.
Influencer-ish
If you want to be an "influencer" or have some other business plan that relies on "proving reach" or getting paid to post on Instagram, then yes, it's necessary. Brands are going to want to see that you have an audience and that your audience actually cares about what you post.
But again, that's a business model that won't last forever, and we're already starting to see it collapse as 1) it's becoming saturated, 2) Instagram is limiting unpaid reach, and 3) "fake influencers" are being "outed," devaluing the model.
Instafamous
If fame is your goal, then yeah, Instagram is likely necessary.
There's really no other worldwide platform where photographers get that kind of visibility. Your photos won't be shown on BBC or CNN on a daily basis with your name splashed across them, something that does happen on Instagram.
You may get daily exposure on Flickr, but that's a community of photographers only, not the general public.
Is fame alone really how you want to gauge your success as a photographer? It's an honest question you'll need to ask yourself.
Published Artist
If your goal is to be a published photographer – the traditional mark of business success – you don't need Instagram.
You can use Instagram. But you don't need it. That's the takeaway. That's the answer to the question, do you need Instagram to be a successful photographer?
No magazine editor, book publisher, or gallery curator will turn you down if you don't have an Instagram account (unless it's an Instagram-specific show).
And you don't need Instagram to reach these people.
Do some of them use Instagram to find photographers? Absolutely. But it's not the only means of discovery and not a requirement.
---
How to be a successful photographer without Instagram
Go back to what I initially said was the main problem with Instagram: you're not in control. You need to be in control.
Every stock photo sale, commissioned work, international assignment, and photography lesson/workshop I've done have been from sources other than Instagram. This blog. Newsletters. Postcards to publishers. Search optimization. Things I have control over.
Could I have gotten this kind of work on Instagram if I tried harder? Yeah, most likely. But that's my point. I didn't need it.
And I am by no means an exceptional photographer. I'm not rich in terms of money or Instagram followers. I don't have big-name clients, and I'm not regularly published in popular magazines with a worldwide circulation. But I'm self-employed full-time, I work when I want on projects I want to work on, and my photography pays for international trips and puts food on the table. I love it. That's how I'm rich.
And I was able to succeed without Instagram.
You need to work at it, though. There's no such thing as "if you build it, they will come" anywhere in the photography world. You can't just throw up photos on Instagram and expect clients to come calling. It takes work no matter what you do, so you might as well do it somewhere you have control.
The following methods won't apply to all types of photographers, but all photographers will be able to use some of these methods. Wedding photographers, for example, may not care about interacting with publishers, but a blog, newsletter, and online portfolio are certainly applicable to them.
Join a professional organization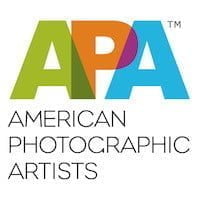 There are several professional photography organizations out there. You'll pay annual dues, but the resources you get from them are invaluable.
In addition to deals on equipment and services, you'll get invites to exhibits, portfolio reviews, and network with other photographers in your area. They're advocates of education and laws protecting photographers, and you'll be a part of it.
I was with Professional Photographers of America for a while, but I found them to be catered more to wedding and portrait photographers. If that's you, check them out.
I'm now with American Photographic Artists, tailored more towards the documentary & photojournalistic photographers. Their San Francisco Chapter, of which I'm a member, has networking events going on all the time. And you'll appear in a directory of photographers for editors searching for photographers like you.
Interact with publishers
Old-fashioned postcards still do work. Send them out to editors you're interested in working with on a quarterly basis. They keep them. They reference them when they're looking for photographers for certain projects. It works. And those postcards last much longer than an Instagram post.
You don't have to do all of this yourself – some services do it for you.
Agency Access is one such service. They're a team of editors with decades of industry experience and know-how to get you in front of the right people. But they're pricey, and they're not for everyone.
Artist's Market is a DIY-version of Agency Access. You can find contacts of the publishers you want to get in front of and learn how to get in front of them. And it's waaaay cheaper than Agency Access.
Take control of your publishing
Instagram owns access to your work and determines who sees your work. With the three methods below, you can be in control and ensure your audience sees your work, finding success as a photographer without Instagram. This is really the only future-proof alternative to Instagram.
Not everyone who you want to see your work has an Instagram account. But they all have an email address and a web browser.
Email
Nothing beats an email list with regular, friendly emails targeted to the right subscribers.
You're lucky to get a 3% engagement rate on Instagram. And most of those are "quick taps," when people just see a pretty photo, "like" it, and move on without reading the caption.
A well-curated email list can see clickthrough rates of over 10%. I average about 20% right now, which is actually pretty good. In fact, my last couple of targeted broadcasts saw clickthrough rates of 30%. Ten times the Instagram engagement.
So if my email list and my Instagram audience are the same sizes, I'm getting exponentially more engagement from my email list. And that's real engagement. It's someone saying, yes, this is worth my valuable time. On Instagram, most of those engagements last merely a quarter of a second.
Not to mention my email audience has a passive growth rate of nearly four times the passive growth rate of my Instagram audience.
You can read this post about using an email marketing service like ConvertKit to grow your photography email list.
Even my best-performing Instagram posts from the past few weeks have just a third of the engagement of my best-performing emails:

Blog
Instagram stories and posting multiple photos in a single Instagram post help tell a story, a narrative. But it'll never beat a blog. An actual photo essay that readers can enjoy on a large screen.
Blog posts last forever. With an intuitive navigation structure, blog readers can quickly be sucked into blog posts that may be years old.
This doesn't happen on Instagram to nearly the extent it does on a well-published blog.
Online Portfolio
I've heard from many people that online portfolios are "sooo 2005," and no one ever finds them online.
I beg to differ.
For one, if you have an email list, you can quickly direct your audience to a beautiful online portfolio of your latest work.
You can do the same if you have a blog, and your blog audience will want to go to your portfolio.
Several online portfolio sites are also wonderful at search engine optimization. Especially if you're taking advantage of descriptive captions, keywords, and geotagging in your metadata.
My images hosted at SmugMug routinely show up in Google searches and lead to stock photo sales, and with editors of surprisingly large publications like New York Magazine and the Los Angeles Times. Passive sales. Success without Instagram. Your Instagram photos will never show up on Google because Instagram doesn't allow search engine indexing.
Does this result in more image theft? Yep, but there are ways to find those instances and deal with them.

---
Professional photographers without Instagram
Here's a selection of successful photographers without Instagram or limited Instagram use. They have way more distinguished portfolios than me, and they did it without Instagram. And this list is just a small sampling of who's out there. Check out their portfolios and see how they do it.
Dan Milnor is my number-one pick for showcasing professional photographers without Instagram. He got so sick of how toxic social media became that he deleted all of his social media accounts years ago, and he's been loving photography even more ever since. He's been a professional photographer for 30 years and is a great educator and storyteller. The company he works for (Blurb) re-created an Instagram account for him a few years ago, but he doesn't use it, and it's been dormant for six months.
John Decker stopped posting on Instagram in 2016 with 479 followers. He's worked for various agencies and as the personal photographer for Governor Arnold Schwarzenneger.
Jason M Lang is a very successful photographer without Instagram. He's published several photography books, as well as appearing in AFAR, Conde Nast, Bon Appetit, and numerous other magazines.
Dook is a South African-based photographer with numerous magazine covers in his portfolio and is a successful print photographer. He has no formal photography training and does not have an Instagram account.
Ariana Lindquist has won numerous awards from international press photographers associations and has been published in Time, The Atlantic, and numerous other publications. She has an Instagram account with 106 followers, less than 30 posts, and has been inactive for five months as of this writing.
Travel photographer Misha Gravenor does have an Instagram account, but it's been dormant for six months as of this writing and has just 1,625 followers (nothing on the "influencer" scale). But he updates his online portfolio at www.mishagravenor.com regularly, leading to numerous awards and international publications, including ESPN, GQ, Time, and Travel + Leisure.
---
How will Instagram fit into your marketing as a photographer?
I'm not saying that I'm going to give up on Instagram. I'm not saying it's evil, and I'm not saying that it'll be useless for you. If you love it and get a return from it, I applaud you and encourage you to keep at it.
But if you feel pressured, like you have to use it as a necessary evil, I wanted to provide some alternatives to being a successful photographer without Instagram.
The worst thing you can do for personal growth is to let Instagram dictate your photography. Trust me, I've been there, and it's awful.
Just go be a photographer and have fun with it. Your passion for your work will pay off exponentially more than your Instagram skills (or lack of) in the long run.