Disclosure: This post may contain affiliate links. I earn a small commission of product sales to keep this website going.
An X-T4 already?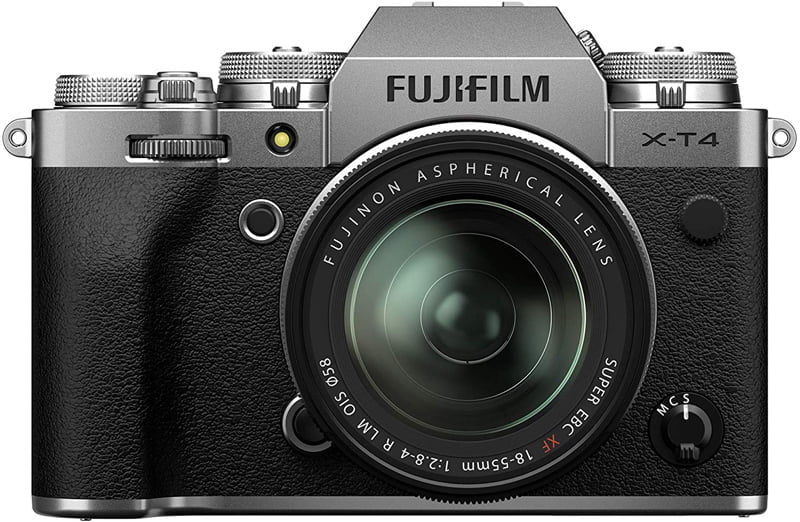 Updated to include accurate information from the official release announcement.
You can't "Kaizen" this one.
After months of rumors and speculation, the Fujifilm X-T4 has finally been announced. It has a major hardware addition that may appeal to some, and I'm not talking about the redesigned flip screen.
It seems like the X-T3 just came out. It kinda did, released in September 2018, so is it too early for an X-T4? Fujifilm usually releases new cameras roughly every 24 months (which still seems fast to me).
What I've really loved about Fujifilm's philosophy is their "Kaizen" approach, in which they release new firmware so that camera owners can update their existing cameras with new tech, instead of having to buy a completely new camera when a successor comes out.

But the biggest update to the X-T3 is that the Fujifilm X-T4 has in-body image stabilization (IBIS), a major hardware upgrade that you can't just download. This'll allow photographers to hand-hold cameras at much slower shutter speeds, no need for a tripod or lens featuring image stabilization (which are few in Fujifilm's lineup).
The X-T4 IBIS has a spec'd stabilization of 6.5 stops.
What does that mean? If you previously had to maintain a minimum shutter speed of 1/50 to get a sharp image at a focal length of 50mm, now you can go down to just over one second. A one-second sharp exposure at a focal length of 50mm. Sweet. All dependent on how steady you can still hold the camera, of course.
So far, the only Fujifilm X camera to offer IBIS is the X-H1, released in February 2018. Does that mean that the X-T4 might also be a successor to the X-H1?
Where is Fujifilm headed?
One of my big draws to Fujifilm from Sony was its simplistic approach to amazing professional-level digital cameras.
Sony's mirrorless cameras started small and produced amazing photographs. But as Sony kept pumping out new cameras (which they seemed to do every few months), the cameras just kept getting bigger, heavier, and more complex. I was a bit turned off by that, favoring Fujifilm, which seemed to promise to keep the cameras small and simple. Like a camera, not a computer. Not to mention produce photographs that, in my eye, exceeded Sony. Maybe the process was part of that.
So here we are now, pumping out camera after camera, increasingly larger, heavier, and more complex.
The X-T4 is just 2.4 ounces heavier than the X-T3, including the bigger battery. That increase may seem insignificant over the X-T3. It's also insignificant if I gain a half-pound in bodyweight today. But if I do that every day for the next month… The X-T3 gained nearly 20% more mass over the original X-T1. That's not insignificant.
All I'm getting at is…where will it end? I can only hope that as they keep adding new features, the tech making those features possible gets smaller and lighter. If the X-T6 is almost two pounds and the size of a Canon 5DIV you've lost me.
Fujifilm's niche – undoubtedly a major factor in their loyal customer base – is a small, light, rugged, simple APS-C ILC camera. I hope they don't lose sight of that and "go the way of Sony."
Who wants an X-T4 anyways?
The X-T3 has been out for almost 18 months and I'm still in love with my X-T2. Haven't really considered the X-T3 much. A promise I made to myself to only upgrade to a new camera if I can no longer make the images I want with the one I have (Related: Should you get an old camera or buy the new one?).
That's a good way to keep yourself in check, right? Why upgrade (i.e. spend money) if your current camera meets your creative & professional objectives?
So I guess the big question is, do you absolutely need IBIS to make the photos that you make?
If it means the difference between carrying a tripod and not carrying a tripod, then yeah, that's a pretty big freakin' deal. This could be a major consideration for travel photographers who love to shoot night scenes but hate having to look for places to stabilize the camera for slower shutter speeds. Being able to hand-hold a 23mm lens at a half-second is awesome. But only if you don't mind that moving things in the frame will definitely be moving in the resultant photo.
If you want your subjects sharp – like the moving ones – IBIS won't help here. You'll still have to shoot at faster shutter speeds and higher ISOs.
IBIS does help, however, when you're composing photos, especially with zoom lenses. It's nice to get rid of all that jittering and can help with your focus.
---
Additional Improvements in the X-T4
PERFORMANCE
The X-T4 has the same processor as the X-T3, but the autofocus time and shutter lag have been greatly improved. According to specs, the X-T3 had an autofocus response time of 0.06 seconds, while the specs in the X-T4 is 0.02. Will you notice the difference? I probably won't with the subjects I photograph. Tracking and Face/Eye detection have also been improved. Low-light focus sensitivity has been increased from -3EV in the X-T3 to -6EV in the X-T4. For reference, -3EV is like a dark candlelit room; -6EV is near pitch-black.
In order to handle the IBIS and better compete with Sony, the X-T4 has a new battery with an advertised capacity of 500 frames in Normal mode. This almost doubles the capacity of the X-T3.

Video Features
The X-T4 is also capable of recording Full HD at 240 frames per second, enabling you to record super slo-mo. It also has a Digital Image Stabilization function when, combined with the IBIS, will give you smooth handheld video.
Image Quality
The X-T4 adds the ETERNA Bleach Bypass film simulation mode. This is a low-saturation, high-contrast film simulation to emulate the popular bleach bypass method.
LCD
The LCD screen has an increased resolution of 1.6M dots. The X-T3's resolution was 1M dots. This is a pretty big leap. Perhaps the biggest difference is how much the LCD can be articulated. You can flip it all the way out for a selfie or turn it backwards on the camera, protecting the screen and preventing you from "chimping."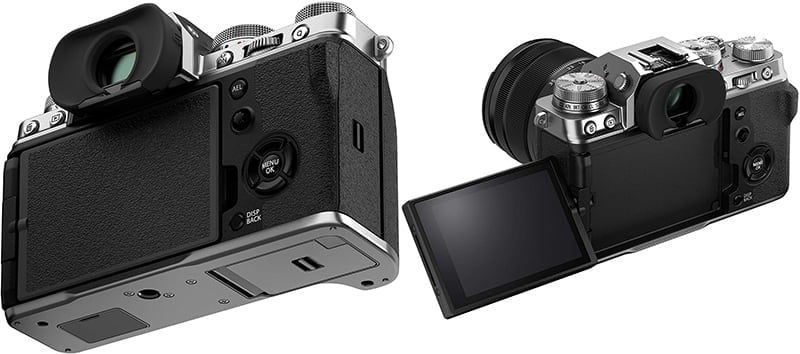 ---
So is it worth it?
I can still make the images I make without IBIS, a big battery, a bigger flippy screen, and faster focus. Will those things be nice to have? Sure. But not necessary. Needs versus wants, right?
What does interest me is the low-light autofocus. I'm currently using the X-T2 which only focuses down to -1EV. It also has an outdated sensor and processor. If I do upgrade, it'll only be because of those things. But then I get the bonus of IBIS and all that other jazz.
The only thing that worries me is getting sucked into the X-T line that is just getting bigger and heavier. If Fujifilm keeps going in this direction, I may even drop down a notch to the X-TX0 (X-T30, X-T40?) line to stay small and light. But then I lose my weather sealing. And that's a near-dealbreaker for the places I go. So then do I go to the X-Pro line? Ugh, I don't know.
The X-T4 ships at the end of April. You can preorder at B&H here.