Disclosure: This post may contain affiliate links. I earn a small commission of product sales to keep this website going.
The answer – like everything in photography – is, it depends. And most photographers have at least two different camera bags for different situations. Here's some food for thought when you're trying to decide between a camera backpack or a camera shoulder bag.
Carrying your camera and accessories during lightweight travel
There are a few basic requirements to keep in mind when looking at camera backpacks and shoulder bags.
Protection. You've spent a lot on your gear. The bag should have adequate padding and prevent items from spilling out.
Accessibility. If you're actively shooting, you'll need to be able to easily get to your gear so you can use it.
Comfort. Discomfort from carrying your gear for long periods shouldn't put you off from continuing your shoot.
Organization. It should be easy to get to the gear you need without digging endlessly through cables and batteries. Your essential camera bag accessories should have dedicated compartments.
Both camera shoulder bags and backpacks fulfill these requirements. But choosing between a backpack or shoulder bag can be a difficult choice.
---
Camera backpacks
Camera backpacks don't have a lot of disadvantages, but the ones they do have can be a pretty big deal. Otherwise, they're a great way to store and transport your camera gear.
When camera backpacks are best
Storing & transporting all your gear (via air, car, boat, etc)
Long excursions by foot
Shoots requiring extra gear such as tripod, drones, clothing, food, etc.
Activity requiring a conformal, secure pack, such as bicycling
Advantages of camera backpacks
Comfortable for long periods
Excellent organization
Secure against the body
Most offer great gear protection
Many offer attachment points for extra gear, creating modular solutions
Disadvantages of camera backpacks
Large backpacks are bulky; prone to getting in the way while wearing
Many camera backpacks are not very subtle or inconspicuous in populated areas
Access mostly requires at least taking the pack partly off, which may discourage you from getting the camera out
How to choose a camera backpack
Airline carry-on compatible if you'll be flying a lot; you won't want to check it
Capable of carrying all the gear you would need at once, up to carry-on size if you plan on flying with it (if you're a lightweight traveler this shouldn't be an issue!)
Ruggedness to withstand your personal style of adventure
If you plan to wear it in an urban area, it should be small, inconspicuous, and offer theft protection (main compartment not accessible on the outside)
A modular interior storage system will allow you to also carry clothing, food, etc.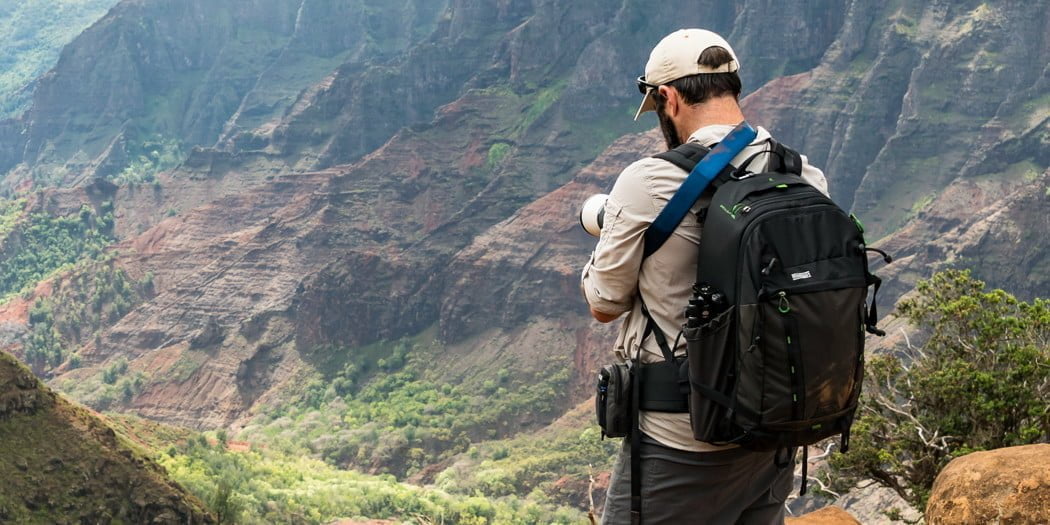 ---
Camera shoulder bags
Shoulder bags can be uncomfortable and don't carry a lot of gear, but the quick access they provide make them a favorite method of carry.
When shoulder bags are best
Wandering around the streets
Tight quarters
Short trips
Small, light kits
Advantages of camera shoulder bags
Fast, easy gear access
Available in small sizes
Capable of "blending in" in urban environments
Many offer great organization & interior protection
Some offer modular systems for customized options
Disadvantages of camera shoulder bags
Uncomfortable when heavy and after long periods of continuous wear
Can lead to musculoskeletal problems if not sized & worn correctly
Can't (shouldn't) carry all of your gear at once
Less secure on your body
Awkward to carry larger gear like tripods
How to choose a camera shoulder bag
Don't size one based on the gear you have – size it based on what you would want to carry on your shoulder. Don't fall for the bags that can carry seven lenses just because they can carry seven lenses. Ouch!
In addition to sizing it based on how much you want to carry, also consider the minimum gear that you need when you'd be using this bag
Choosing a shoulder bag that can carry an iPad/Mini is wonderful if you use it for processing photos or showing a portfolio
If you plan on being in an urban or impoverished environment, choose a bag that isn't "shiny" or advertises the camera inside
Camera bags that include a raincover are excellent investments for further protection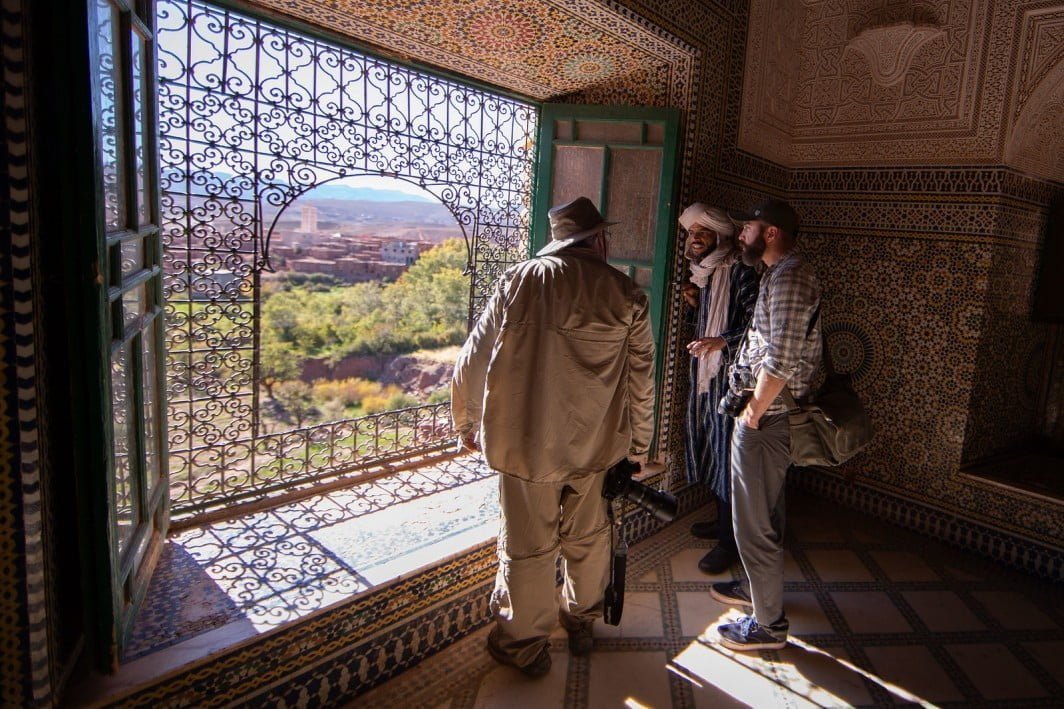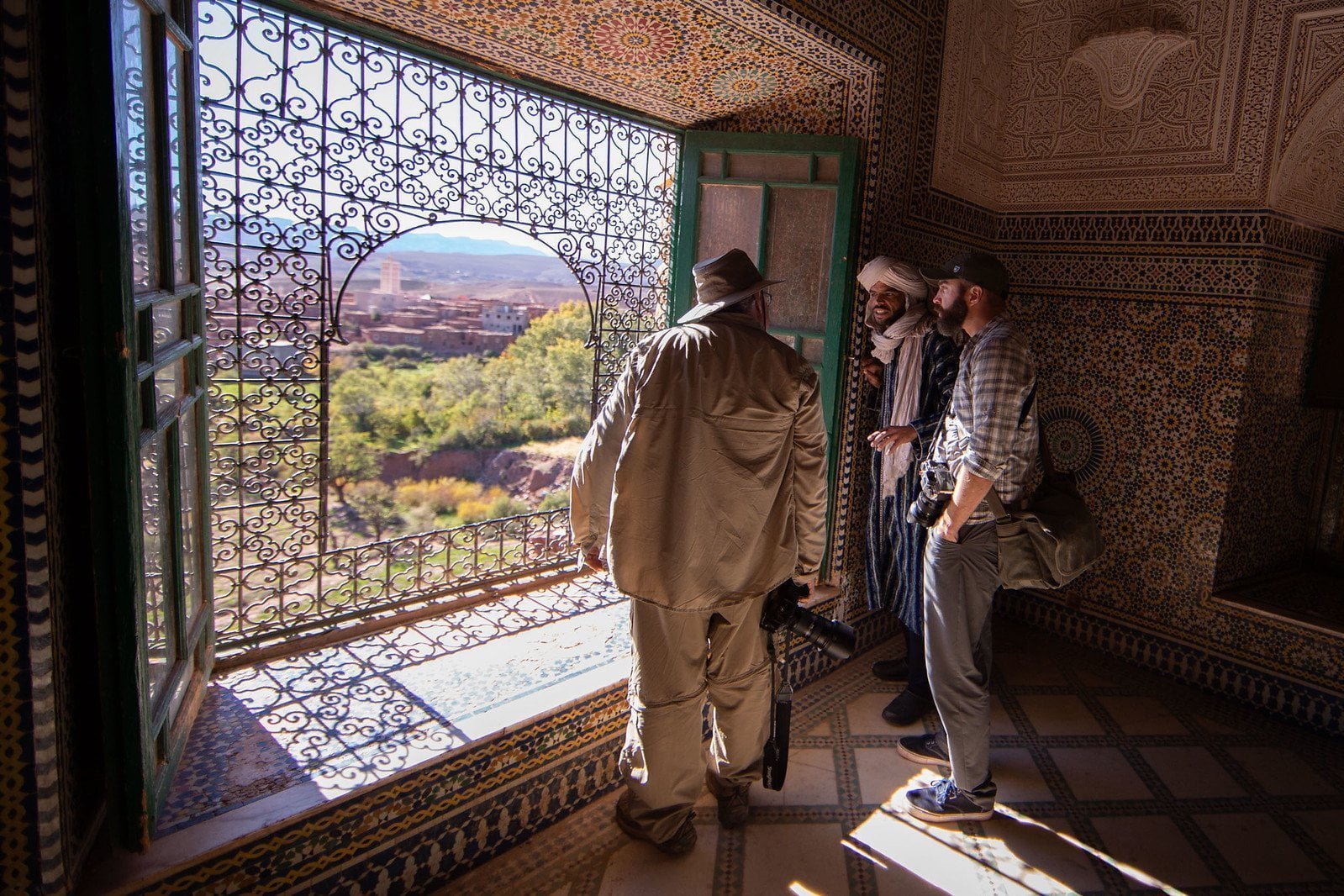 ---
Other options besides camera backpacks and shoulder bags
Sometimes neither of these options will work…and you'll need yet another bag.
Neither a backpack nor a shoulder bag will work while I'm backpacking in the wilderness, but I still want my camera protected and immediately available for photos.
I use this totally stylish hip belt (either Think Tank's Speed Demon or Hubba Hubba Hiney) to carry around my waist and at least keep a camera & two lenses immediately available. All it's missing is dayglo orange and green accents.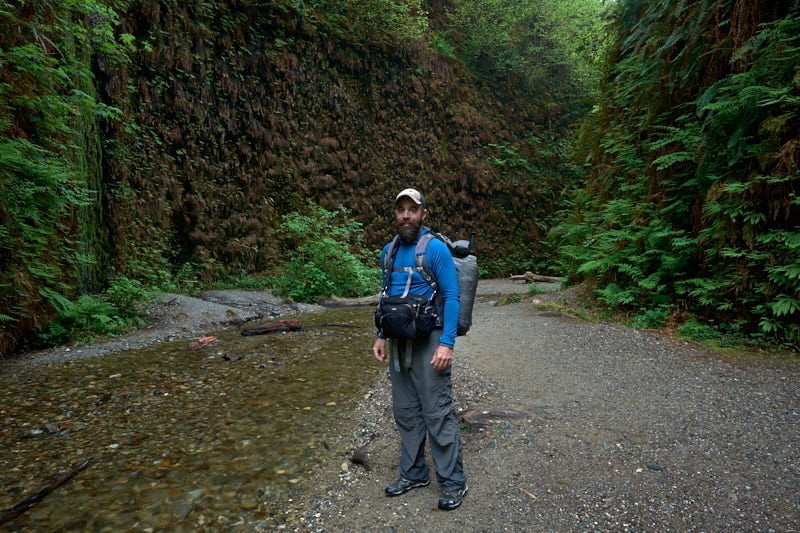 When you need the convenience of a shoulder bag but the comfort of a backpack, a sling bag is a good option. You can't and shouldn't carry a lot of gear in it, but it's ideal for keeping a small kit both accessible and secure against your body.
---
Where to find great camera backpacks and shoulder bags
Read more about my favorite camera bag manufacturers here
---
In conclusion
Unfortunately, I haven't been able to find one camera bag that works for everything.
I love backpacks for transporting everything I need for the entire trip in a comfortable manner.
But shoulder bags win the award when I'm out and about shooting with a camera and extra lens or two, and want to have them quickly available to get the shot.
So I guess the answer posed at the beginning of this post is…both. Both are better. Hopefully, the new questions that we answered here are, when is one better than the other and how do we choose them?