Disclosure: This post may contain affiliate links. I earn a small commission of product sales to keep this website going.
The 1-5 star rating system is great for identifying your favorite photos, the ones you want to process, the images you wish to send to clients or include in your portfolio, and separating the photos you're not too keen about.
But if you're reviewing hundreds of images from a shoot and trying to decide, "where on the 1-5 scale is this photo?" I'd urge you to consider the "binary" method of editing photos instead of the "1-5" method. You may find that your portfolio improves with this binary method.
Listen to the podcast or keep reading:
The 1-5 star method
This was the photo editing method that I used for years when I first got into digital photography.
I'd review my photos in Lightroom Classic, study a picture, and assign a rating from one to five stars. The one-star images were sent to the trash pile, and the five-star photos would be my absolute favorites in my entire portfolio, with the range of photos in between.
Does this sound familiar? Are you using this photo editing system too?
The problem with this method is that it's inconsistent and inefficient.
What exactly are your criteria for a five-star versus a four-star photo or a one-star versus a two-star photo? Do you have those conditions written down, and do you follow them? Probably not because it's nearly impossible to identify concrete conditions that would delineate images in that manner.
This method is just far too subjective, and the rating scale far too broad, to accurately evaluate one image amongst hundreds of others with one look. What you may consider a three-star photo one day might be a five-star photo the next, just depending on your mood.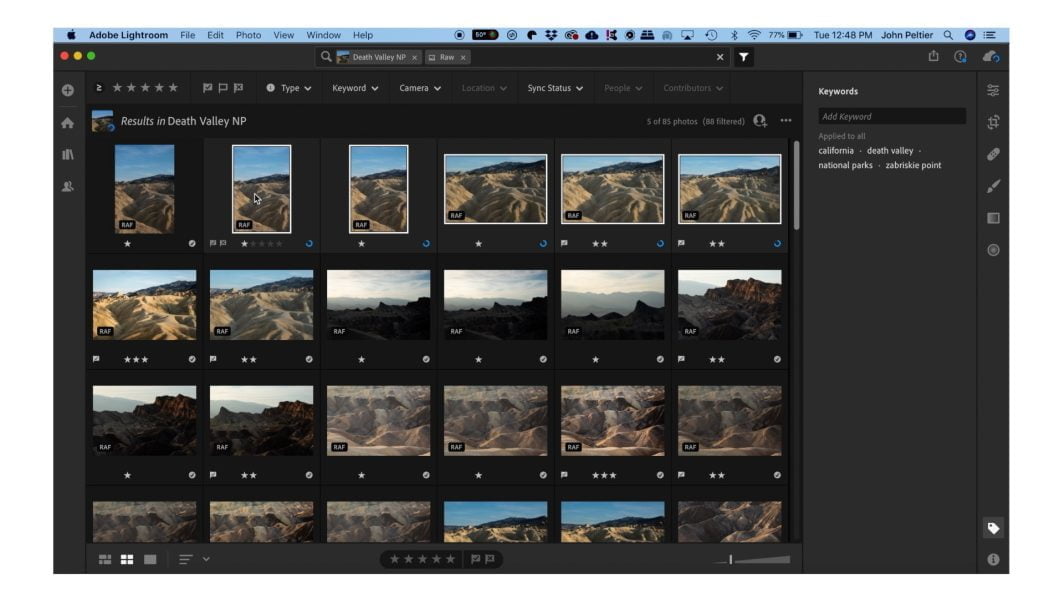 The binary method
This binary method of editing photos still uses a 1-5 star rating system, but you're following a different path to get there.
We go through the actual mechanics of doing this, along with visual examples, in the following courses:
At first glance, it may seem like this editing method will take longer. But you'll see how it's actually quicker and more efficient.
If you're recording both RAW+JPG files, be sure you know how this process is affected by that.
The first pass
You will go through all of your photos from a shoot, beginning to end. And all you'll do is give each photo a thumbs up or a thumbs down. A yes or no. One star or zero stars.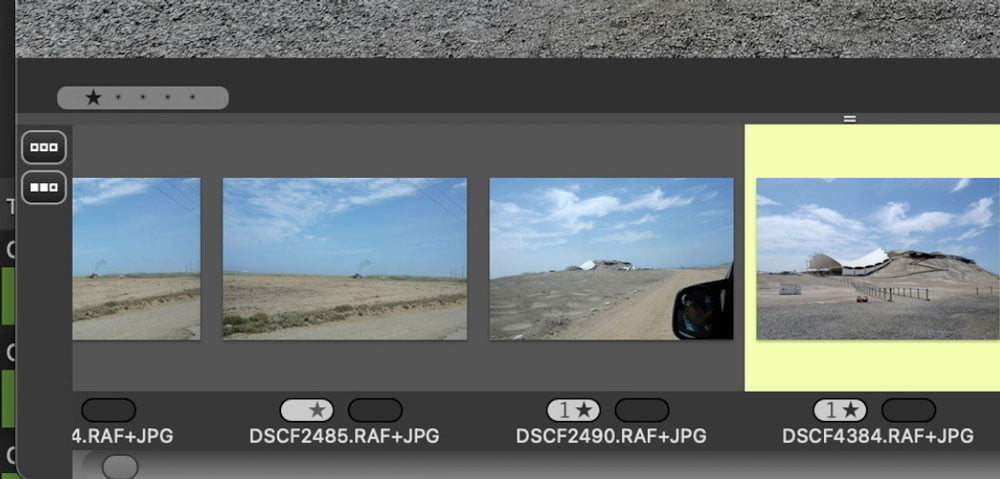 Do you want to at least consider processing a photo? Give it a yes vote, and assign it one star. Even the ones that, at first glance, you really love. Just one star.
These are all gut decisions. It should take no more than a couple of seconds per photo. You're not trying to identify the five-star photos you want to make massive prints of. Just give them a yes or no to continue.
At the end of this pass through your photos – which shouldn't take long – you'll have a mix of photos with only zero or one stars.
The second pass
Use your program's filtering or sort features to show you the one-star photos. The ones you decided to promote through your photo editing process.

Now you're going to do the same thing. Go through all of your one-star photos from beginning to end. Do you want to further promote a photo towards the goal of processing and including it in your portfolio? Give it two stars. If not, just move on to the next. No need to change any ratings on those photos. You're only promoting the images that you want to advance to the next round.
You'll have a mix of one and two-star photos at the end of this editing pass through your photos.
The third pass
This third pass is usually the final one for me, at least when determining which photos to process, which photos to include in my portfolio, and which images to send to clients. If I need to whittle it down further, I will do so after my entire processing process.
You'll filter or sort your images only to see the two-star photos from the previous round and now go through and promote those photos you wish to advance. Give those three stars and skip through the others.
It may take slightly longer in this pass, especially if choosing between two similar photos, but your collection is much smaller to begin with in this third editing pass.
When complete, filter your view only to see the three-star photos. You can, again, repeat this entire process two more times to get to your five-star photos or end here and process your three-star photos. Start and stop this process wherever you wish, as long as you see the utility in doing so.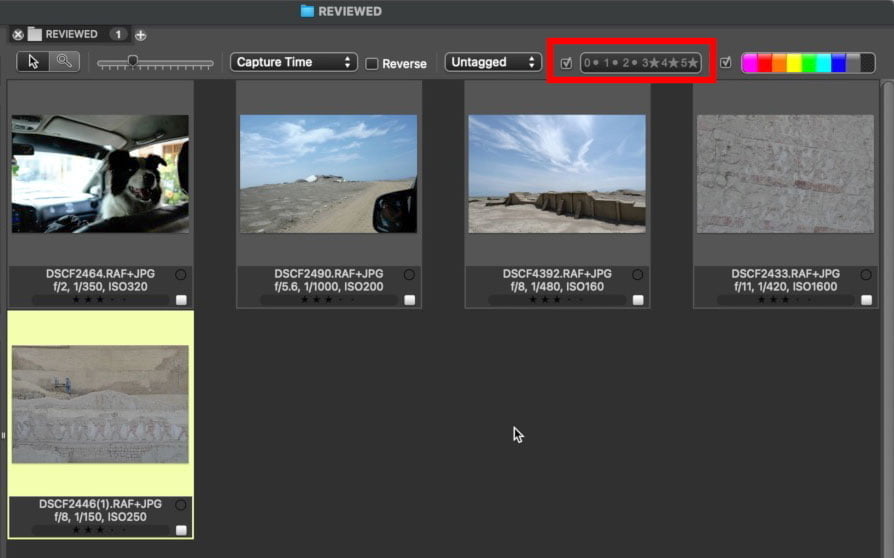 What do you think of this photo editing system?
Three editing passes instead of just one? Certainly, that will take longer.
But in fact, it's actually faster.
With the 1-5 system, you need to study each photo and determine where it lands on that 1-5 scale. Maybe you're unsure about an image and give it three stars. But after going to the next, you decide that the previous image should have been one star, so you go back and change the rating. You have to do this for every photo.
This binary photo editing system is largely instinctive, especially in the first pass. Trust your instinct; it's powerful! You can get through all your images and assign zero or one star in a fraction of the time it'd take to assign 1-5 for all your photos in one pass. Subsequent passes are just as fast because your selection is smaller.
You can stop after the first pass if you don't have a lot of photos to begin with or continue all the way through a fifth pass if you have thousands of photos and really need that level of granularity.
Not only is it faster, but it will make your portfolio stronger. You'll make more consistent decisions when editing your photos this way, and that will improve your portfolio as a whole.
Do you have any experience with either of these systems that you'd wish to share? Please do so below!