Disclosure: This post may contain affiliate links. I earn a small commission of product sales to keep this website going.
What do you need to know to pass the Part 107 Remote Pilot test in 2023?
I've compiled feedback from hundreds of students who have taken my Remote Pilot Test Prep Course this year to find out which knowledge areas the FAA is focusing on, which ones maybe not so much, and which questions have tripped people up.
That Remote Pilot Test Prep Course was last updated three months ago, here in May 2023, and I update it constantly to ensure you're getting the most current, accurate material. It includes 37 no-nonsense, straight-to-the point videos accompanied by text outlines and diagrams, a study sheet, and over 300 practice questions throughout the course, including real FAA questions. I am available via LiveChat when at my office and via priority email response otherwise. We also offer a full money-back guarantee; we'll refund both your course fee and your testing fee if you don't pass on the first time. But I'm confident that you will after this course since our students have an average score of 92%. Readers of this blog (YOU) can get 20% off that course with the coupon code "blog20".

CRM (Crew Resource Management)
Perhaps one of the biggest surprises we're seeing on the Remote Pilot test in 2023 is all the questions about CRM, or Crew Resource Management.
This is a program, or mindset, that started in manned aircraft and the FAA wants pilots of unmanned aircraft to be aware of it also. It's all about reducing accidents.
This was my specialization in grad school, aviation safety, and the whole idea was that accidents don't just happen. Someone, somewhere – from the aircraft designers, those on the assembly line, the maintainers, air traffic control, to the operators – one of those people did something either intentional or unintentional to cause an accident. Crew Resource Management is a practice to eliminate as many chances of that happening as possible.
You'll want to be familiar with all of these topics related to Crew Resource Management:
Aeronautical Decision Making (ADM)
Situational awareness
Safety management systems
Operational pitfalls
Effective crew communication
Hazardous attitudes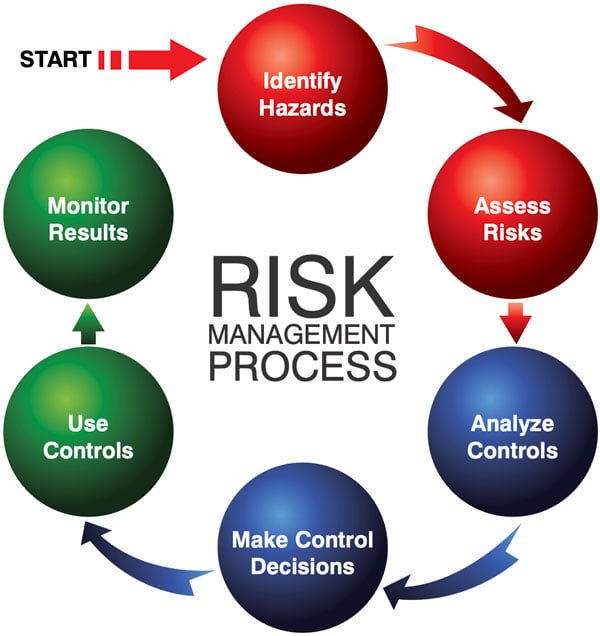 We have an entire lesson dedicated to these topics in the Remote Pilot Test Prep Course.
The FAA includes a good bit about CRM and ADM in their Remote Pilot Study Guide (starting on page 51). But this hasn't been updated since 2016 and there's a fair bit of outdated/missing information in this guide, information you'll need to pass the Remote Pilot test in 2023. Then there's Chapter 2 of the Pilot's Handbook of Aeronautical Knowledge which has far more than you ever need to know about it. The FAA Safety team has also published a short ADM brochure.
Remote ID & Operations Over People
If you've been living under a rock, the FAA is implementing new rules for Remote ID and Operations over People.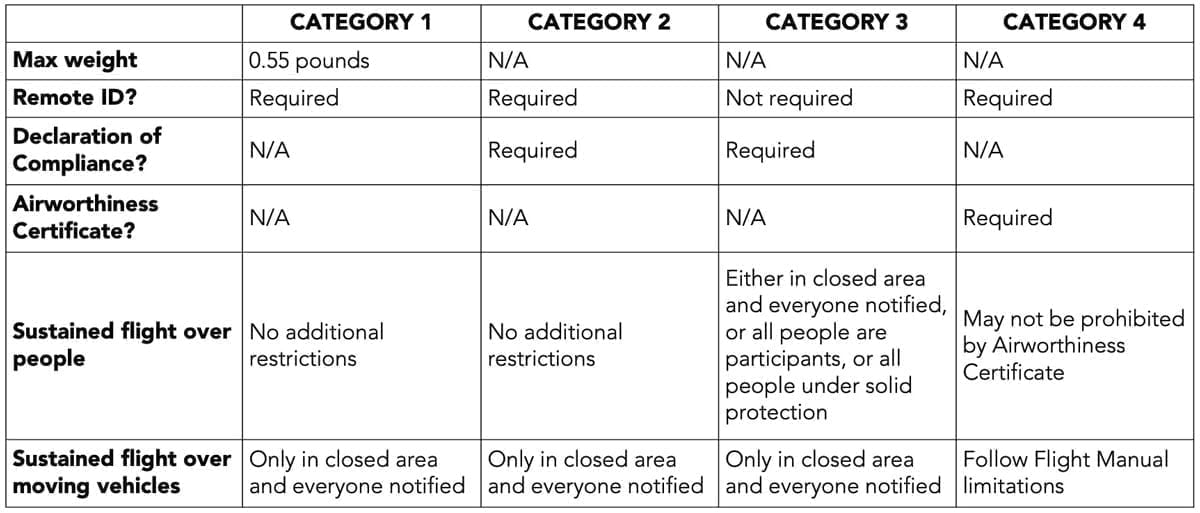 You will see test questions about both Remote ID and operations over people, so be familiar with the different kinds of Remote ID and the requirements for the four categories of operations over people.
Some of the questions specifically ask what kind of information is transmitted with Remote ID and where your aircraft serial number needs to be listed when operating under these rules.
Night Flying
People have been reporting a number of questions about night flying.
Not just the requirements for an anti-collision strobe but also night physiology. How do you maintain your night vision? What are some visual illusions you may encounter at night, and how do you address them? What are some night operational considerations?

Drugs & Alcohol
Drug & alcohol use is another topic you'll likely see questions about.
You can still fly if you have a drug or alcohol conviction on your record, but the FAA wants to make sure you know the caveats with that, what happens if you get a conviction after you have your remote pilot certificate, and what the rules are regarding mixing flying with drug & alcohol use.
You can find these regulations in FAR 91.17, FAR 107.57, and FAR 107.59.
Weather?
Some of my students have said, "I didn't have any TAF-reading questions at all; you can probably remove those from your course!"
Other students have said, "I can't believe how many TAF-reading questions I had, and I froze on 'em!"
That just goes to show how random these tests are. But if you hear from people that there aren't any weather report questions, that might have been true for them but may not be true for you.
So be sure you're still studying those weather reports.
Charts
Charts are still essential and will always be important; they still take up a significant portion of all test questions.
There are countless resources on the Internet to help you read aeronautical charts, but one of the challenges is then applying what you read on the chart to questions and situations that you may be presented with. Don't let that fall out of your studies while you're studying all these other things.
Some of the tricky questions you may see on the test are regarding frequencies – knowing which frequencies are which, your weather frequencies, and Common Traffic Advisory Frequency, or CTAF. And also UNICOM and MULTICOM frequencies – this is a question that has been tripping people up, so know what the UNICOM frequency is as well as MULTICOM.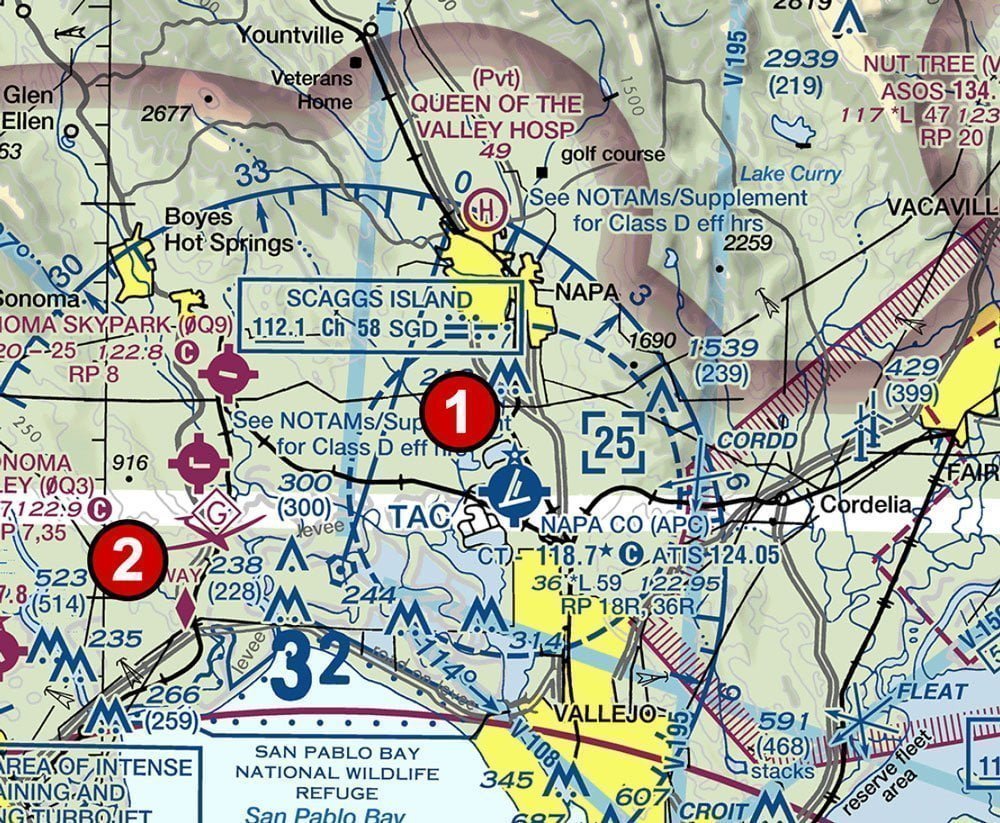 Are you ready for your Remote Pilot test?
These are just some of the things that you'll need to concentrate on to pass your Remote Pilot Test here in 2023 – along with all of the other test topics!
Again, there are countless resources on the Internet to help you study these topics; I just wanted to ensure you were aware of these, as they might make the difference between a pass and a fail. Knowing how to take an FAA test can also be that difference.
If you want a structured course to take you through all of the test topics, check out our Remote Pilot Test Prep Course and use the code "blog20" for 20% off. In that course, there's a community where you can chat with students who have recently taken their test and pick their brains on what it was like.
Please let me know if you have questions or anything to add in the comments.